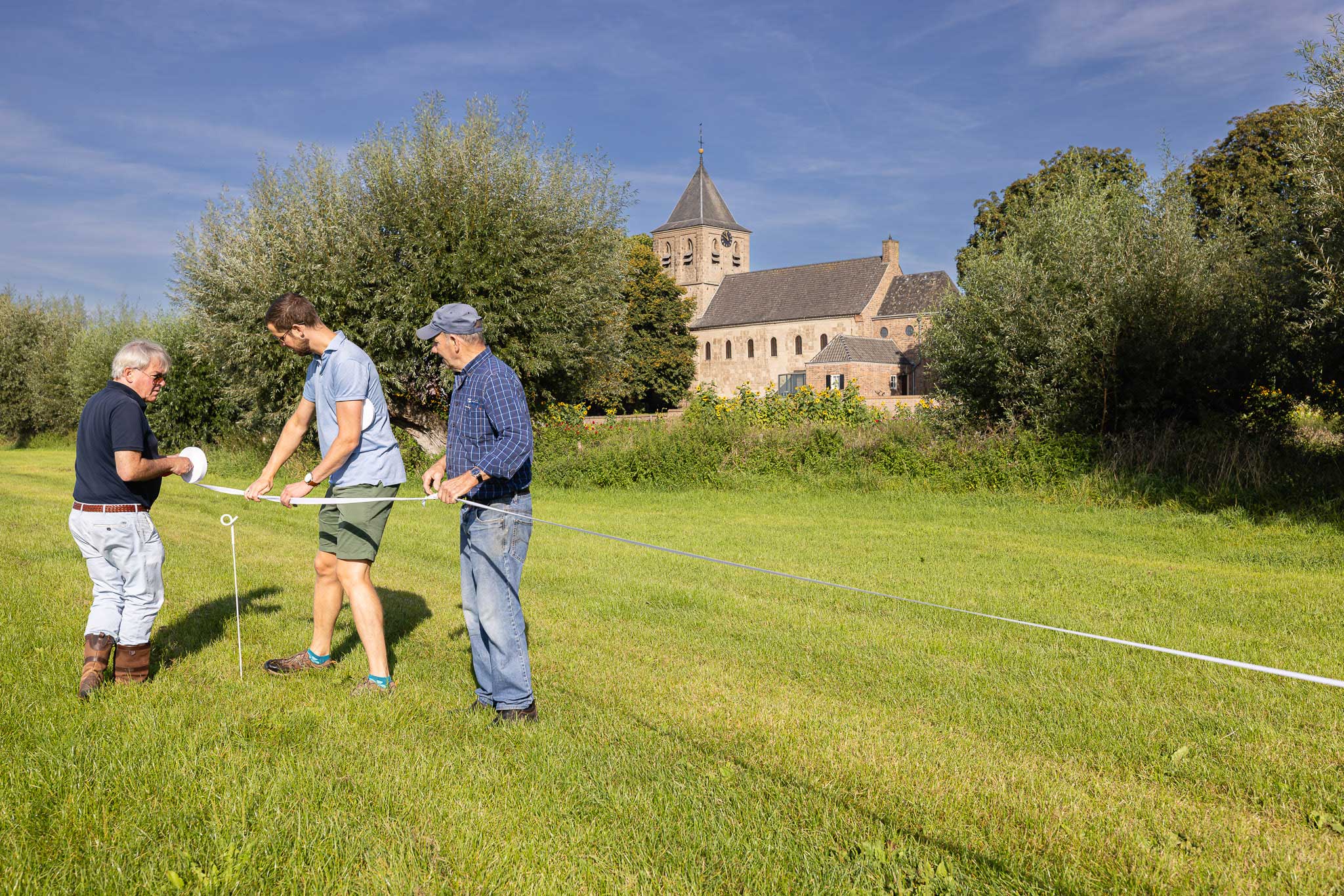 2023
In 2023, the White Ribbon Mile was the focus of attention once again. The path was open from the 4th of September to September 25. On September 25
at 21.00 hrs, the event was concluded with a silent march from the Old Church in Oosterbeek. This is tradiionally the official end of a period of commemoration in the community of Renkum.

The silent march goes from the Oude Kerk (Old Church) in the town of Oosterbeek (the Netherlands) to the monument on the River Rhine where flowers are placed.
Symbolic March
The White Ribbon Mile is a short symbolic walk through the floodplains of the Oude Kerk in Oosterbeek to the memorial monument on the River Rhine. It is a reminder of the routeof that the British and Polish soldiers took after the failure of the Battle of Arnhem. The route of the retreat from Hotel Hartenstein through the woods of Oosterbeek to the floodplains near the Rhine and was marked with a white ribbon. A white ribbon is now only visible in the floodplains during the commemoration period in September.
Volg ons op Sociale Media